Our profile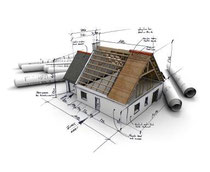 The "Buildings and Projects" Firm  guided by the Civil Engineer Alexander Pistis, operates since 1987 with diverse subject matters, such as:
A variety of residential buildings such as banks, stores , offices etc. All of these  buildings were designed and constructed under absolute consistency, responsibility and care  at all stages. (planning - construction - supervision)
In the field of housing , many villas , apartments and maisonettes in the southern suburbs of Athens and in eastern Attica, have been planned and constructed by us in an excellent architectural motive and the latest technical specifications.
Furthermore our extensive experience in building projects

as well as

Public Works  (such as hospitals, military buildings, ministries, etc.) we give to everybody, the full image of our technical know how.

As a conclusion , we have to mention our long experience in real estate assessments and all about costs and estimations.

Therefore , very fast and precisely everybody can have the required amount and the scheduled time to target his investment.

We briefly talked about us. However , if you have extra questions, contact us for further explanations and then leave the rest of your building problems to us.
       Those who have trusted us remain our best campaign.
Luxurious maisonettes for selling at Gerakas - Attica - Greece , completely independent, with extra facilities and independent elevators
As you can see above at the rolling photos we refer to a small private complex of 4 fully-independent maisonettes developed at 4 levels with elevator .The construction is luxurious. Each maisonette has its own garden of 85 m2, which can be used either as an open parking for 2 cars, or as a beautiful garden. If you are interested in watching the interior and the outside of the building , you should visit the page "Ακίνητα σε Video"- the Greek version . Each maisonette has 220 m2 habitable space and there are 8m2 extra used as an underground warehouse.The total price of each maisonette including the garden is 420.000 €
                                                            SOLD OUT